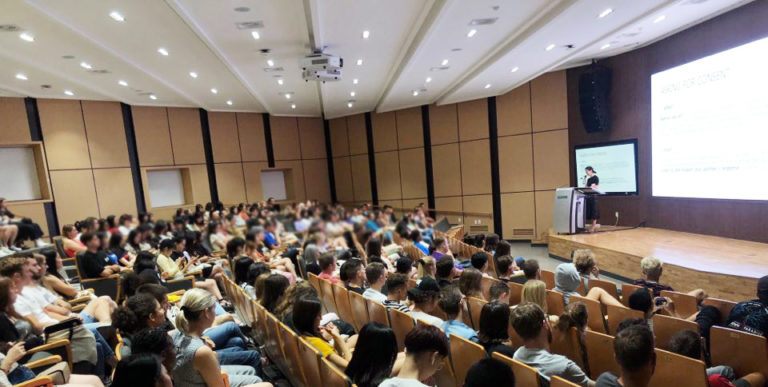 On-campus Workshops
On-Campus Workshops are designed for colleges and universities to achieve two primary goals: first, to promote on-campus safety and culture of wellbeing and second, to provide English services and expand the availability to international students.
My previous workshops include:
▪ Mental Health Awareness Workshop
▪ Suicide Prevention Program
▪ Sexual Violence Prevention Program
▪ Positive Psychology for Mental Health Wellbeing
These workshops has been presented in schools across Seoul including Yonsei University, Kun Kuk Universiy, University of Seoul, Han Yang Univsity.
Workshop formats such as time and contents can be adjusted to meet unique needs. Also, please feel free to contact me to request workshops on other topics.
To organize a workshop, please send me an email or fill the contact form.
Group Workshops​
Group workshops provide a shared learning space to develop a conversation and to work to meet set goals. Group workshops can benefit both the organization and the members by stimulating constructive change, enhancing performance, and fostering culture of learning and growth at personal, group, and organization levels.
I am available to work with schools, companies, and organizations such as multicultural centers. My previous workshops include:
▪ Work-Life Balance
▪ Stress Management
▪ Compassionate communication
▪ Parent-child relationship coaching
The logistics of group workshops can vary. Please feel free to contact me to plan a workshop that best meet the need of your organization(s).